done with some enemy design.
based on the look, you know 2 of them will be floating on the air while the left will crawl on land.
those enemies will attack you in different phases, making you hands full.
there will be other ways of attack in other phases. will show you more.
the super electronic gun code work finished. it took us extra 2 days!!!
however, the result turned to be good. as one of the most powerful and unique gun in the game, the electronic gun can form a electronic chain between multiple enemies and give them great damage!
new day coming up~~~
hope it will be another fruitful day!!
The very start of the game scene, the pit.
for this scene, we made great effort and did a lot search and research on the internet, looking for reference that suitable for this scene.
at first, we assume it should be a round pit. we mocked something up and don't like the feel. then, we take it as part of really large facility, thus no need to be limited to a pit. it could be everything. maybe a secret base like area 51. LOL
anyway, you will start from there and start your crazy elevator trip. there are some cool heavy machinery laying on the ground. worker walking around. far away, you see some lights shining. rails are on the wall, delivering mines and other stuff.
then, boom!!!you show up on the elevator and take off.
hope you like the feel, and i bet you will.
all the guns are finished, those little stuff are really cool. :)
we are still working on the code side, to make those guns work in the game with extraordinary visual effect. i think this part will finish quite soon.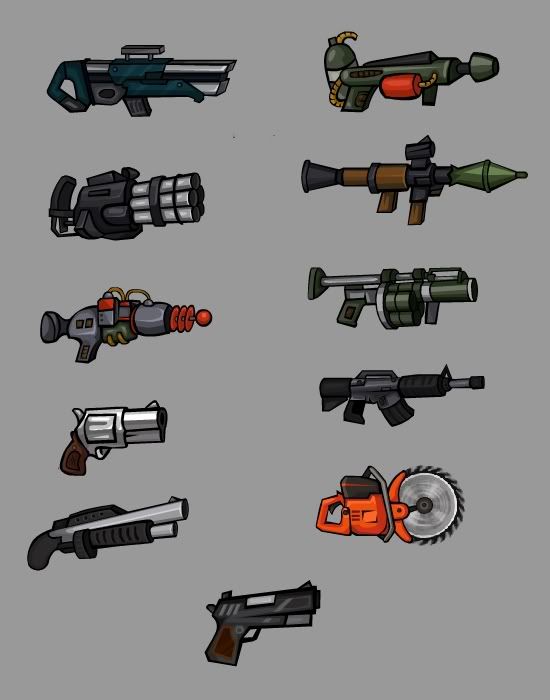 finally, there is the prototype, and it's bad.
things did not go the direction we want. the gameplay could not stand itself.
gad damn it!
brainstorming, brainstorming, and brainstorming.
one night passed…
3 new plans were on desk, all based on the current properties. we really don't want to start from scratch. that will kill me.
thank god. we find a piece of diamond there.
not ready to reveal it, but you guys will see it soon. the super crazy elevator.